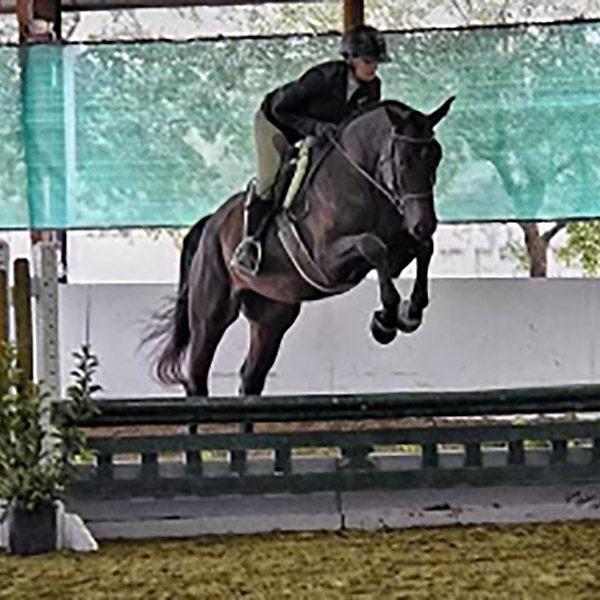 Fleur De La Cor BC
$60,000.00
Cora is a 17.1 7yr old bay mare. She is a beautiful hunter that has shown the baby greens and has consistently placed well in the under saddle. Her sire is Ralando, a successful hunter and jumper by legendary sire Ramiro Z.
Cora will walk, trot, canter and jump mid size courses.
Cora is super-intelligent and engaging. She loves to jump and is quiet as can be to flat. She has a lovely round and tidy jumping style that will only get better as the jumps increase in size. Quality walk with ample over-track, animated powerful trot with nice suspension and a fabulous ground covering canter with consistent rhythm. Very well behaved on the ground but not for a beginner unless in a program.